During your learning to drive phase and indeed the practical driving test, you'll be making many left and right turns. We've already covered left turns, so now let's move on to right turns.
A right turn is where we are driving on a major road and turn right off of the major road, onto a minor road. Right turns could be considered a little more challenging compared to left turns due to you having to cross the path of oncoming traffic.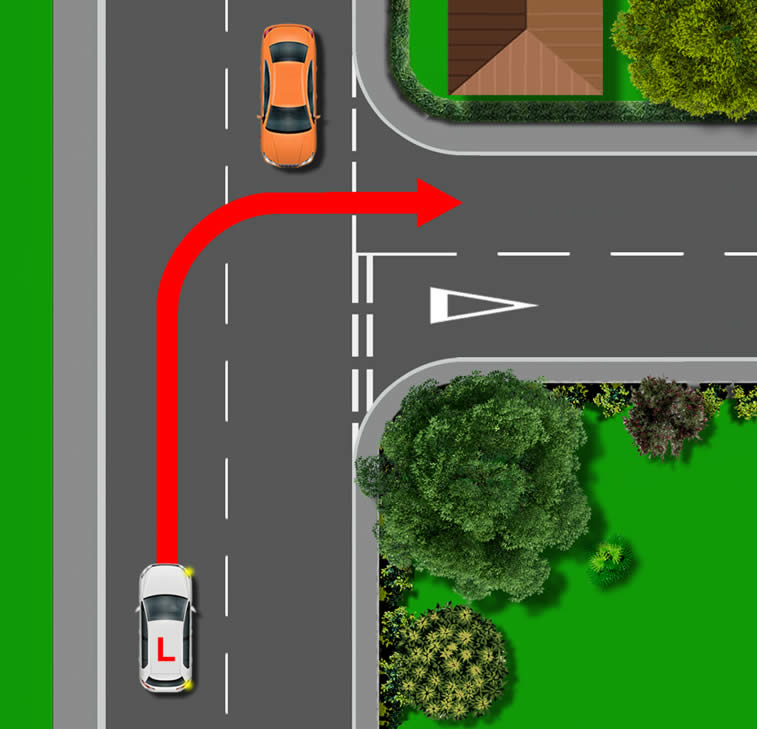 When you're sitting your driving test, the pre-planned test routes will include many right turns. Right turns will vary from narrow turns on quiet streets with parked cars, to busy light-controlled junctions. Every right turn is different, so you'll need to learn what to look out for and what hazards to expect.
The following tutorials will help you understand how to make a right turn, what hazards you can expect to deal with and the correct road position for taking right turns.
During the driving test, when carrying out a right turn, the examiner will expect you to:
Perform effective observation.
To signal your intentions to other road users and at the appropriate time.
Use a speed that's suitable for that particular turn.
Use a road position that's suitable for that particular turn.
Have a good standard of control over the vehicle.
The Learn Automatic website focuses all tutorials on automatic cars. The main benefit of learning to drive in an automatic is the ease of control. There's no gear changing and clutch control to worry about, meaning your attention can be on observations.