Here we explain the correct road position for making a right turn, plus the reasons why we use this road position for turning right. Let's start by looking at a diagram.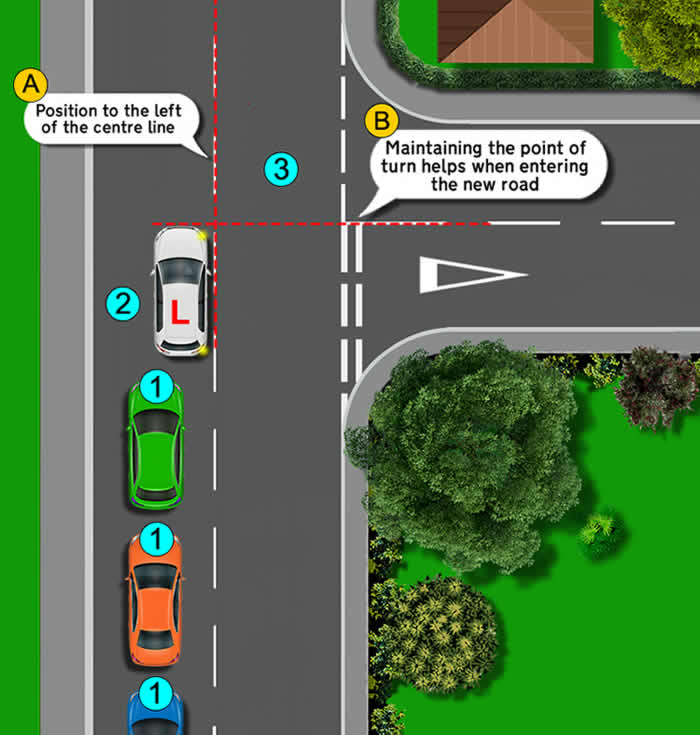 The learner driver in the white car is in the correct road position for making a right turn. The learner driver is positioned just to the left of the centre road line (A). By positioning just to the left of the centre line, it means drivers behind the learner (1) can see their intentions for turning right due to their indicators flashing.
It also means that cyclists or motorcyclists can continue ahead (2) by going round the left side of the car turning right. If the road is wide enough, larger vehicles are also free to continue ahead.
The learner driver has also correctly stopped at the 'point of turn' (B). The point of the turn is the ideal place to start turning right as it provides the driver with the best position for safely entering the junction.
Why Should a Driver Use the Point of Turn When Turning Right
Incorrect road positions can make controlling the car difficult and risk failing the driving test. Let's look at some of the problems that might arise when using an incorrect road position for making a right turn.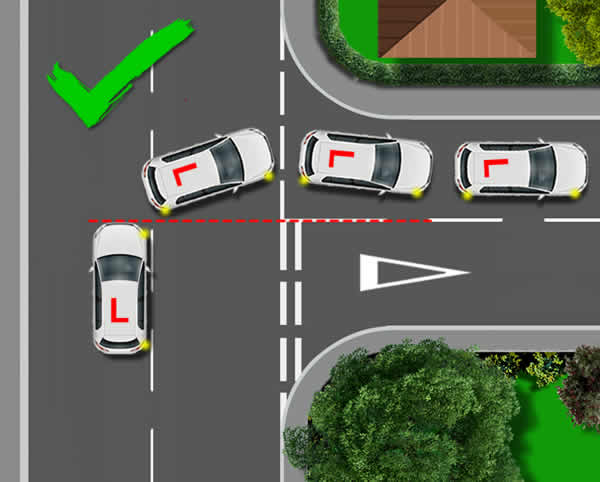 Using the point of turn for making a right turn allows the driver to better position the car when turning, reducing the risk of overshooting the junction, or cutting the junction. If you need help in establish where the point of turn is, see reference points for turning right into a side road.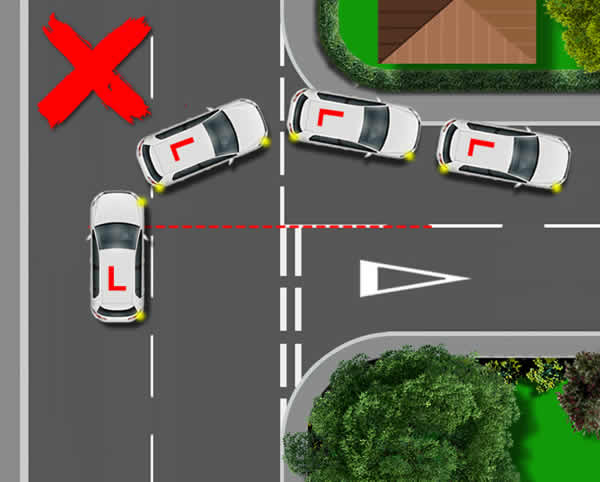 If you drive past the point of turn, you risk overshooting the junction and clipping the kerb, or even mounting the pavement. This can be a common mistake that learner driver's make when using dedicated lanes for making right turns.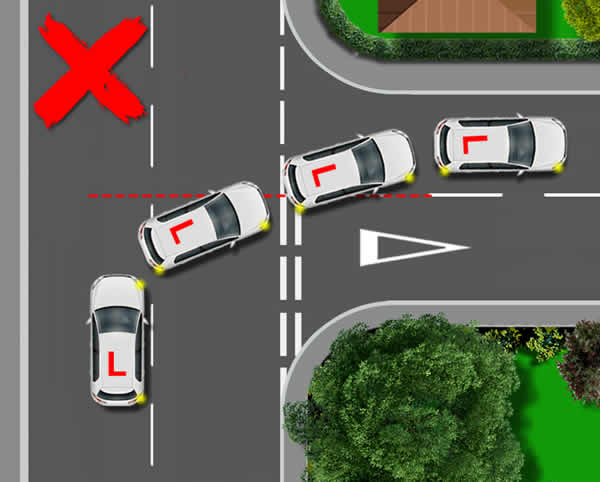 If you don't reach the point of turn and turn too soon, you may risk cutting the junction of the opposite traffic lane.