To avoid any confusion, let's first establish exactly what a left turn is. Normally, we would define a left turn as driving on a major road and making a left turn onto a minor road.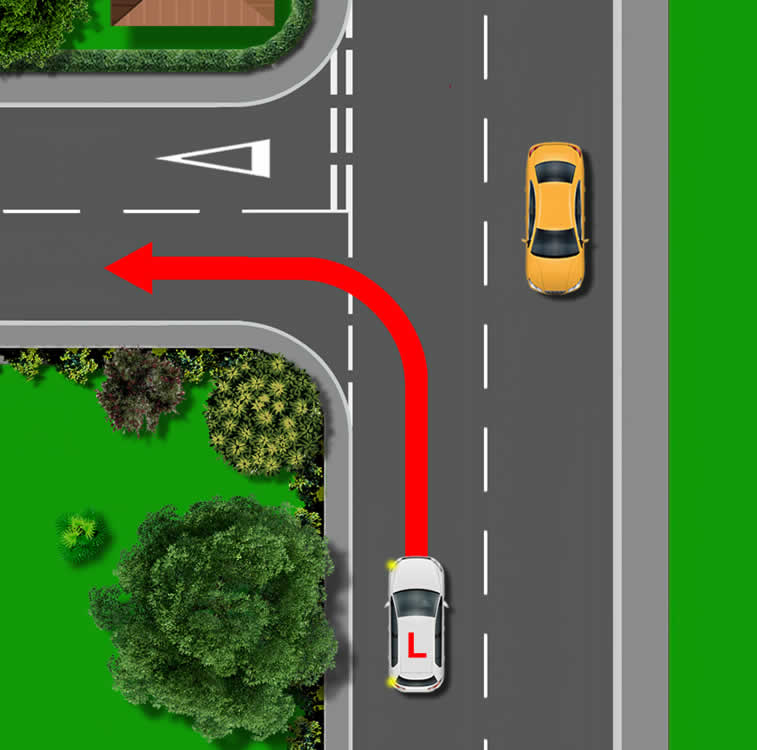 During the practical driving test, the examiner will, among other things, take you through many left turns from busy light controlled junctions, to quiet narrow streets. No left turn is the same.
You may be dealing with busy junctions with cyclists or parked cars and some left turns may be narrow and difficult to see what's round them before turning. There are many hazards that you'll need to be prepared for.
When conducting a left turn, the examiner will expect you to:
Carry out effective observation.
To signal at the appropriate time.
Use a speed that's suitable for that particular turn.
Use a road position that's suitable for that particular turn.
Have a good standard of control over the vehicle.
A significant benefit of using an automatic car is that you can concentrate on observations and controlling the car and not have to worry about changing gears and clutch control. The following left turn tutorials will take you to test standard and are for learner drivers using an automatic car.