For those that are new to learning to drive, reference points can be a valuable aid. It's common for new drivers to have difficulty in understanding where the position of their car is on the road and the distance of objects that surround their vehicle.
This is commonly known as spatial awareness and to help with that, we use reference points. As with most learning to drive reference points, they should be used as an estimation and not an exact science. Here's such a reference point that can be used for making left turns.
The reference point for left turns in a car is simple. As you're approaching the left turn, look at the kerb to the left side of the road. You'll see the straight kerb coming down the road and disappearing into your car's dashboard.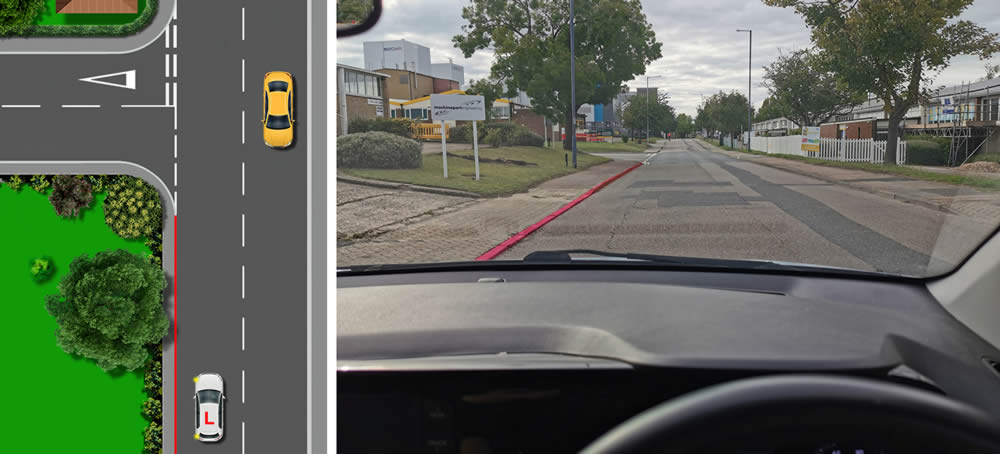 Here, we've highlighted the kerb in red so that it makes it clear to see in the picture. For reference, there's also a diagram detailing where your car would be while driving. All you need to do is to continue driving in a straight line until the straight part of the kerb disappears.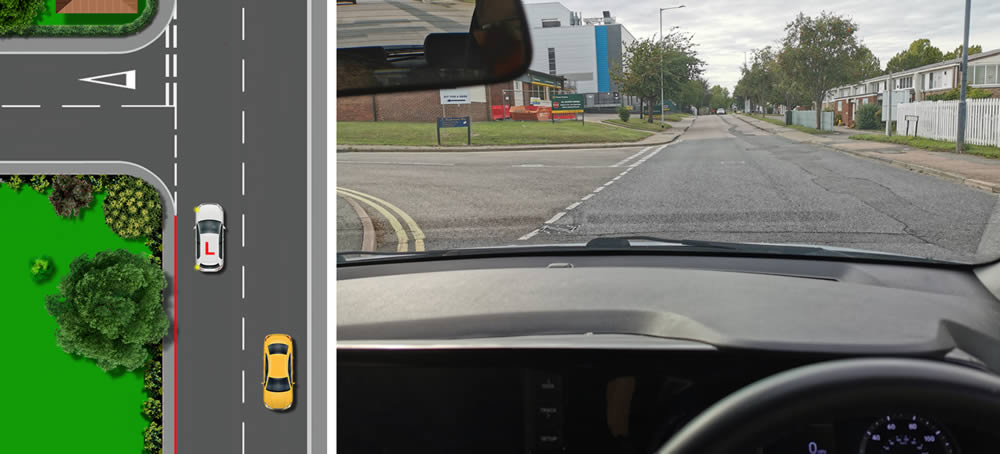 In the picture above, we can now see that all of the straight part of the kerb has disappeared. At this point, begin to steer left, keeping to the kerb as you turn left. As a reference, we can see where your car would be in the diagram. The benefit of this reference point is that it also helps to prevent you from overshooting and steering left too late.
You only need to use reference points if you're having trouble with a certain aspects of driving, or to help with manoeuvres. As you get more experienced and gain in confidence, you'll no longer need this reference point for making left turns.