Automatic Theory Test
The UK driving theory test is an assessment of your knowledge on the Highway Code and your ability to spot hazards in a timely manner. Many of you may be asking, 'Is the theory test the same for manual and automatic cars?'
Yes, it's exactly the same test, regardless of whether you intend on driving a manual or automatic car. The theory test has two parts; the multiple choice test and the hazard perception test.
Multiple Choice Test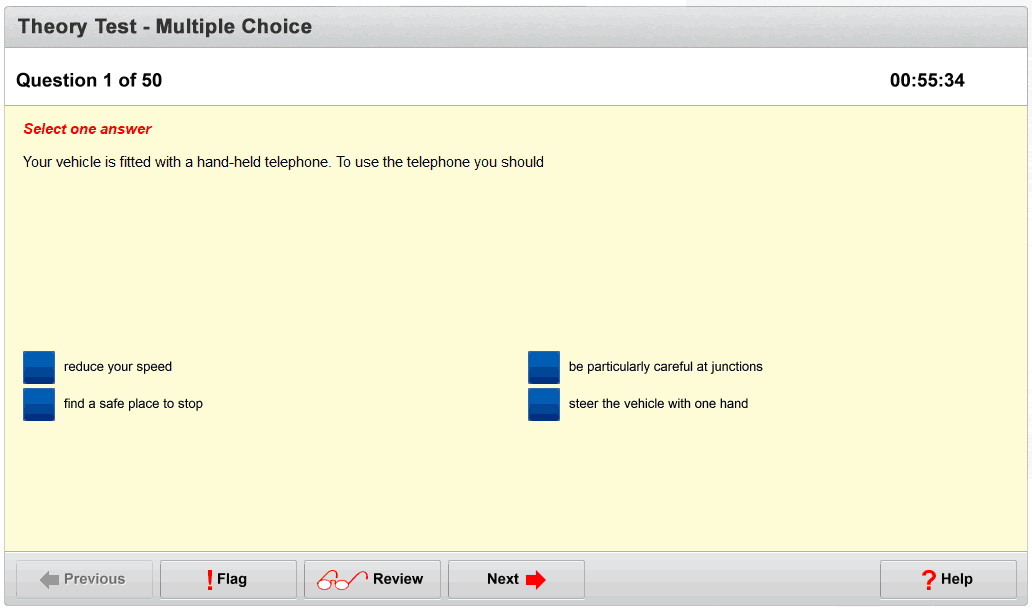 The multiple choice part comes first and before the official test begins, you can take a 15 minute practice session if you wish. It's advisable to do this, especially if you haven't taken a theory test before as this will help you get used to how it all works – but you can skip it if you'd rather.
The multiple choice part consists of 50 questions in total, where you'll be assigned 57 minutes to complete it. You must get 43 questions correct to pass.
Some questions will require more than one answer. The system will tell you how many answers are required and if you do not select enough answers, a message will let you know. You'll simply use the mouse to select and click on the answers of your choice.
This section of the theory test also includes 'case studies'. These are short stories where at the end, you'll be asked 5 questions about the story you just watched. Any questions that you're unsure about can be 'flagged' and you can come back to them later.
Hazard Perception Test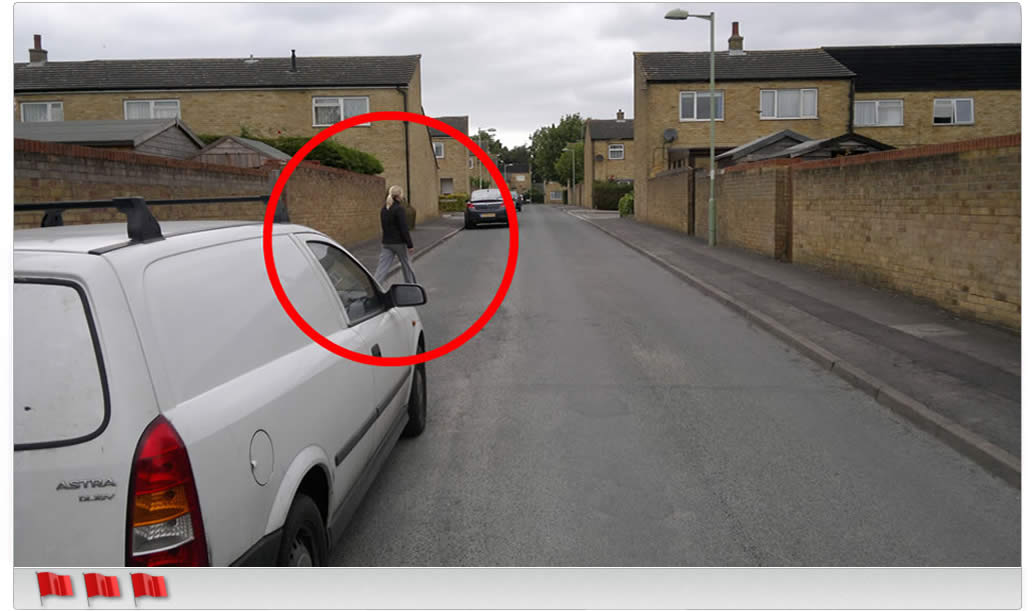 The hazard perception test follows shortly after the multiple choice part. Before it begins, you can take a 3 minute break or skip the break and go right into the test – it's your choice.
Short video clips are played during the hazard perception test and each time you see a developing hazard, you'll need to click the mouse button. A developing hazard is something that you, as a driver would need to take action on, for example change speed or direction (note the pedestrian crossing the road ahead). Each time you click the mouse button, a red flag will appear to let you know the system has registered your click.
The sooner you spot a hazard and click, the more points you'll receive. A maximum of 5 points can be scored for each hazard. Each video clip contains one hazard with the exception of one video clip that contains two. There are a total of 75 points that can be scored and you'll need to score 44 to pass.
Avoid clicking the mouse too much or clicking it in a pattern. This will result in you receiving a warning and you'll not score any points for that particular video clip.
Getting Your Theory Test Results
You will recevie your theory test results shortly after the test has finished. If you passed the test, you'll recevie a letter that contains your theory pass certificate number on it. You'll need this number when booking your practical driving test, so keep it safe.
The theory test pass certificate is valid for two years. If in that time you do not pass the practical driving test, you'll need to pass the theory test again.
If you did not pass the test, you'll need to wait a minimum of three working days before you can take another test.