After reading through the different UK road sign shapes and their meanings, take the road sign shape meaning quiz to test your knowledge. There's only 10 questions to answer that relate only to the shape of UK road signs and the colours associated with each road sign shape.
Road Sign Shape and Colour Quiz
To start the road sign shape and colour quiz, simply choose your answer and select next. Once you've selected your answer, the highlighted green (correct) and red (incorrect) will immediately inform you of whether you selected the correct or incorrect answer.
#1.

A road sign that provides road users with information is which shape?
#2.

Which road sign shape is used to issue road users with orders?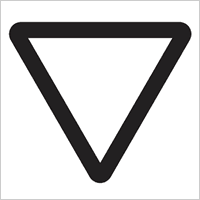 #3.

This road sign shape is used:
#4.

Which colour direction sign will you see on a motorway?
#5.

Which circular road sign issues a mandatory positive instruction, by telling you what you must do?
#6.

Which road sign colour displays directions on non-primary routes?
#7.

Which road sign shape is used to issue the mandatory order to STOP before crossing the junction line?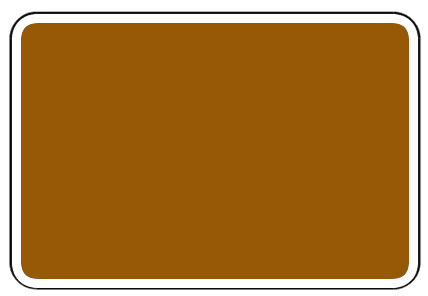 #8.

What would you see displayed on this brown rectangular road sign?
#9.

Which of these rectangular signs would you expect to see information on road works?
#10.

Which of these circular road signs issues orders, informing you of something that you must not do?